The Eagle Has Landed Apollo 11 Framed 16x22 Historical Photo Archive L.E. Giclee
100% Guaranteed Authentic Autographs
We Buy Autographs! Contact us for details.
Store Categories
Store Newsletter
Sign up to receive special insider notifications of deals and upcoming autograph signings!
SIGN UP

Fast, SecureShipping

Hassle-FreeReturns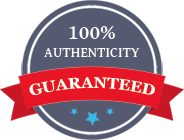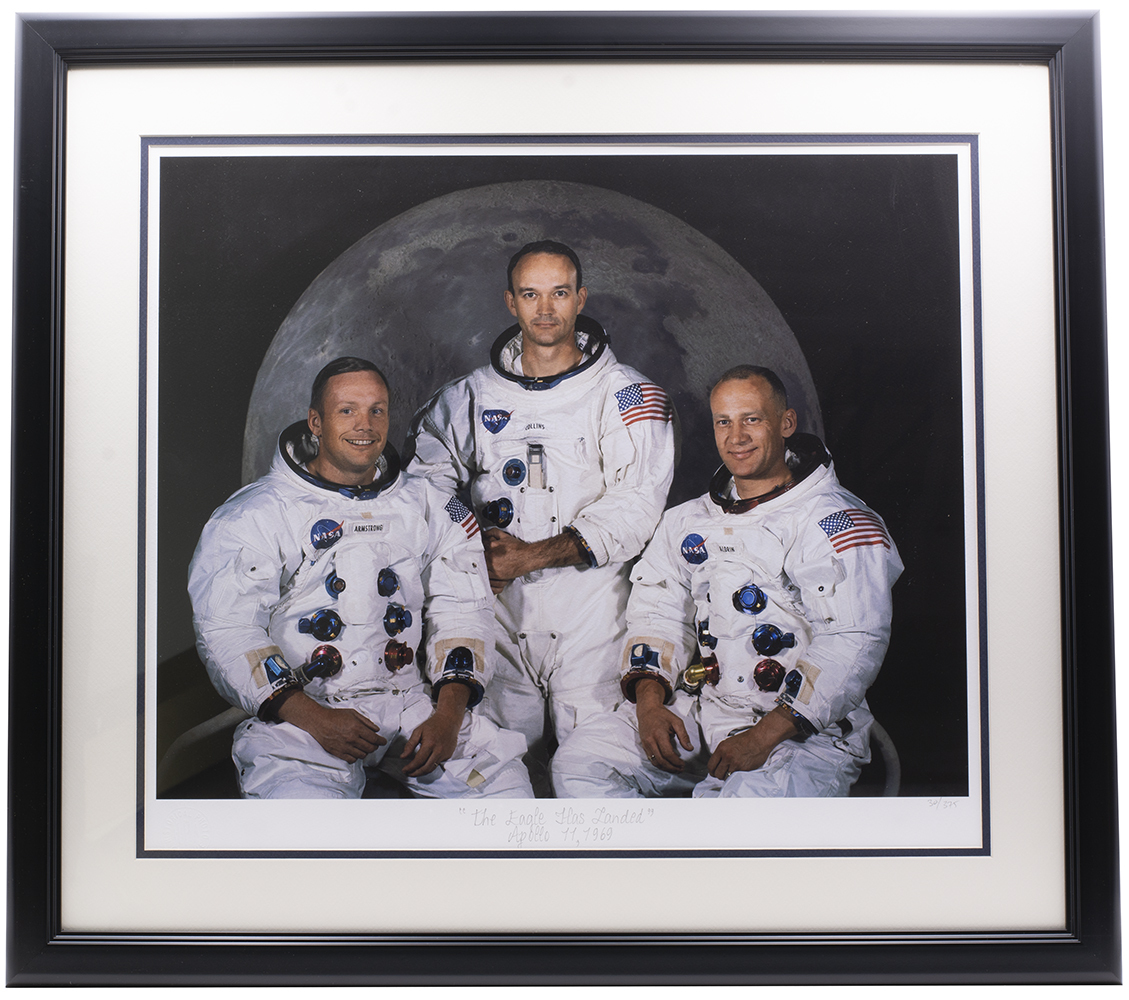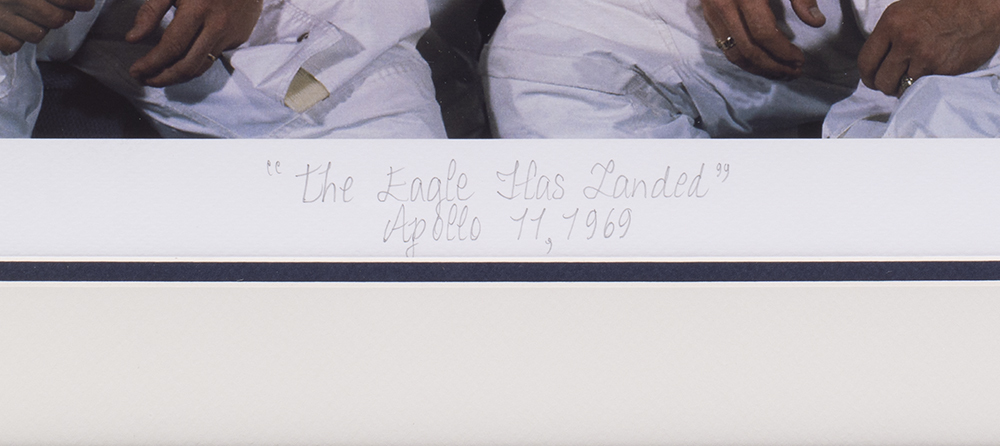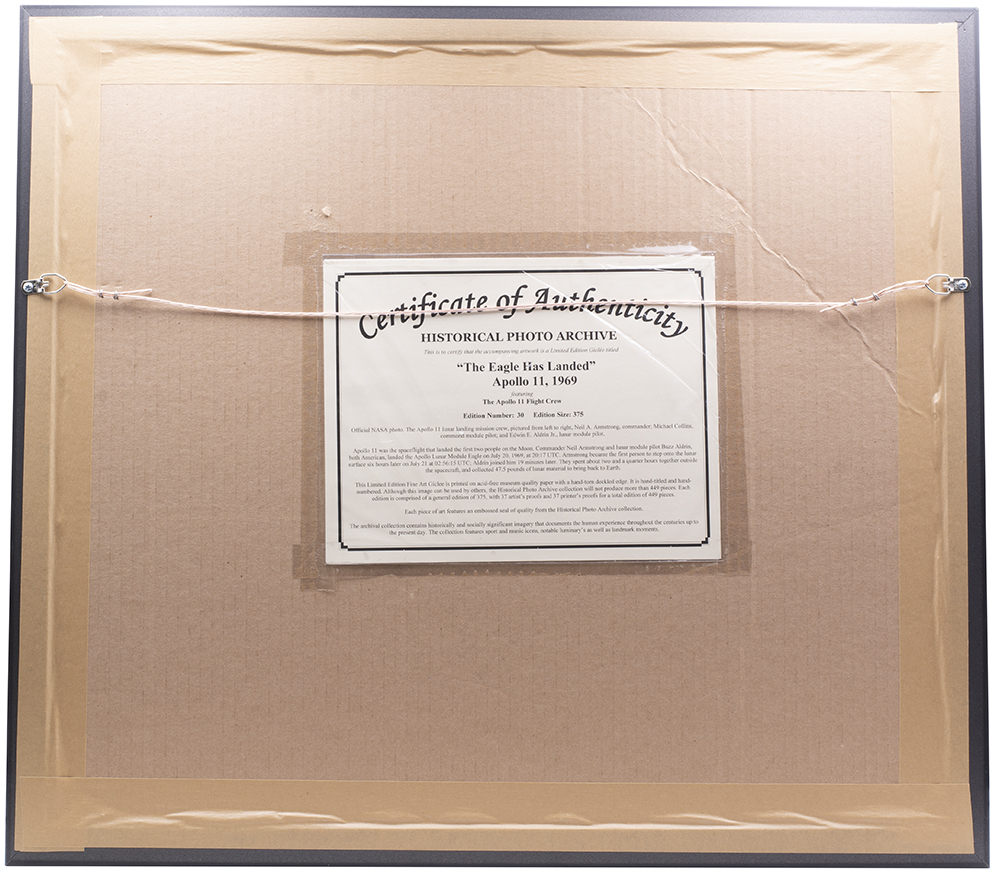 Click Thumbnails to Enlarge
Product Description
The Eagle Has Landed Apollo 11 Framed 16x22 Historical Photo Archive L.E. Giclee
Official NASA photo. The Apollo 11 lunar landing mission crew, pictured from left to right, Neil A. Armstrong, commander; Michael Collins, command module pilot; and Edwin E. Aldrin Jr., lunar module pilot.
This Limited Edition Fine Art Giclee is printed on acid-free museum quality paper with a hand-torn deckled edge measuring 16.5" x 22". It is hand-titled and hand-numbered. All though this image can be used by others the Historical Photo Archive collection will not produce more than 375 pieces. Each piece of art features an embossed seal of quality from Historical Photo Archive collection.
Apollo 11 was the spaceflight that landed the first two people on the Moon. Commander Neil Armstrong and lunar module pilot Buzz Aldrin, both American, landed the Apollo Lunar Module Eagle on July 20, 1969, at 20:17 UTC. Armstrong became the first person to step onto the lunar surface six hours later on July 21 at 02:56:15 UTC; Aldrin joined him 19 minutes later. They spent about two and a quarter hours together outside the spacecraft, and collected 47.5 pounds (21.5 kg) of lunar material to bring back to Earth. Command module pilot Michael Collins flew the command module Columbia alone in lunar orbit while they were on the Moon's surface. Armstrong and Aldrin spent 21.5 hours on the lunar surface before rejoining Columbia in lunar orbit.
Product Details
| | |
| --- | --- |
| Brand | Sports Integrity |
| Manufacturer | Sports Integrity |
| Product Type | Entertainment/Unsigned Memorabilia |
| Mpn | 35817 |

Questions about this item? Click here to contact us!▸
Payments are expected within 3 days of the auction's end. We will ultimately hold the item for 7 days and then release it for resale if it is not paid for. If you pay after 7 days, we cannot guarantee the item will be available and we would then refund your money. We will not be held liable if the item is not available after 7 days of the date it ends. We accept PayPal as payment for the auction. If you want to pay over the phone with a credit card, please contact us to arrange that.
We generally ship within 1-2 days after payment is cleared. If you pay with an echeck, your item will not ship until the payment has cleared. You item will ship with either the USPS, UPS, or FedEx and will be professionally packaged to ensure safe delivery of your purchase.
We accept returns up to 14 days from the date the item is received. Please process a return through eBay and once we receive the item, you will be credited. We will refund you the cost of the item minus shipping. If the item originally had free shipping, we will deduct the cost of the shipping from the refund.
Sports Integrity is your source for authentic, autographed sports memorabilia of your favorite athletes and entertainers. If you are an avid sports collector, you will love the variety of autographed memorabilia we have to offer. Each item comes with a Certificate of Authenticity as well as a tamper proof hologram and our authenticity guarantee. We strive on authenticity and customer service and are proud to offer you these fine collectibles.
You will find variety in all of the major sports (NFL, MLB, NHL,NCAA, NBA) as well as boxing and Olympic Soccer.
Our catalog has it all from signed jerseys, signed helmets, signed photos, signed baseballs, signed bats, signed basketballs and much more! We also carry entertainment memorabilia! Sports Integrity is the place to go if you want to add sports memorabilia to your mancave, office, or your child's room. If you are looking for non-autographed, signed sports memorabilia, we carry a variety of framed, unsigned photos to fit any budget! To learn more about our upcoming signings and deals of the week, subscribe to our newsletter!
Sports Memorabilia also makes great corporate gifts for clients and employees. Contact us for bulk purchases!
Sports Integrity LLC offers authentic autographs and we stand by our product. All of our items come with the following:
Each hand signed collectible will have a tamper-proof hologram affixed on the item.
Each item will come with a matching Certificate of Authenticity
We participate and conduct private and public autograph sessions with various athletes though out the country. We pride ourselves with integrity when it comes to selling memorabilia. We witness every item we obtain and at times we purchase items from signings with major well know companies in the industry. We also offer third party authentication on most items such as Beckett (BAS), PSA DNA, JSA (Spence), Tri Star and more.
In fact we are so confident about our items that we offer the Sports Integrity IRONCLAD Guarantee*. If any item purchased from us fails authentication by either PSA, JSA, or Global, we will refund you 200% of the cost you paid for the item.
We want our clients to feel comfortable with your purchase from Sports Integrity and we want you to feel like you have purchased an investment.
Featured Products

Fast, Secure Shipping

Authenticity Guaranteed

Hassle-Free Returns

We Buy Autographs
Copyright © Sports Integrity.  All rights reserved.eBay Template Design NinjaTemplates
---
You May Also Like